Dining together·Banquet·To advertise
Dining together·Banquet·To advertise
Whether it is Japanese-style or Japanese-style chairs or table style, from small groups to 100 people,
Party cuisine, 1 person, from 3,500 yen (tax not included), hors d'oeuvres, 1 person, 3,000 yen (tax not included)
Please contact us freely, such as welcome reception party, year-end party, celebration, Buddhist remarks, New Year's party, alumni association, etc.
(※Payment for dinner and catering is only cash. )
(※From June 2010, the service fee has been discontinued.)
Second floor, Banquet Hall, "During Heisei no Ma", "Between Tsuru no Ma", "During the Kame no Ma"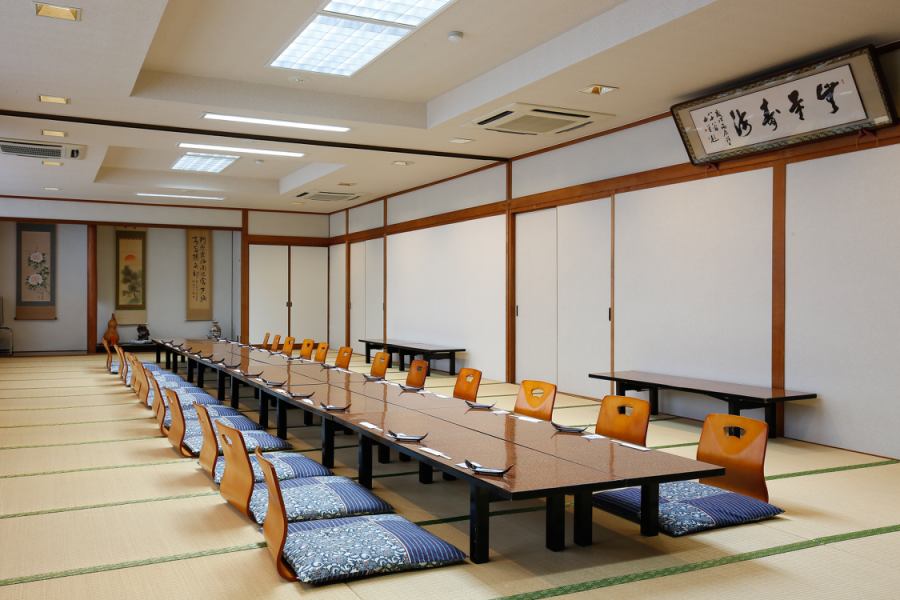 Kaiseki Meal

1 person, 3,500 yen (excluding tax)

Hors d'oeuvre

1 person, 3,000 yen (tax not included)

drink

beer(Large bottle), 800 yen
Sake(Sanko Masamune, 180 ml), 400 yen
Shochu, 400 yen
Oolong Tea·juice, 300 yen
※All the above prices are written in tax notation.

Catered meals

Celebration, Buddhist memorial service, etc for catered packing, from 3,000 yen

We also deal with souvenirs.
Fruit bowl from 1,600 yen
Dried food bowl, from 1,600 yen
Sugar, from 600 yen
Chanoko from 600 yen
※All the above prices are written in tax notation.
We will be accepting reservations for welcome and farewell parties and various meetings.

It is time for the farewell party and general meeting,
Because of this situation, we have prepared a packed table that can be taken home.
"Take away" or"Niimi will deliver to Niimi city"
Hope you can consider.
Please do not hesitate to contact us.
Thank you very much.
About rental conference room

There are venues that can be used from 9 am to 5 pm as venues for corporate training sessions, information sessions, and meetings.
(Use for 3 hours ~.The largest room is about 182 square meters.There are approximately 20 parking spaces.(Product sales are not possible)
※The photo is an image of a dinner.